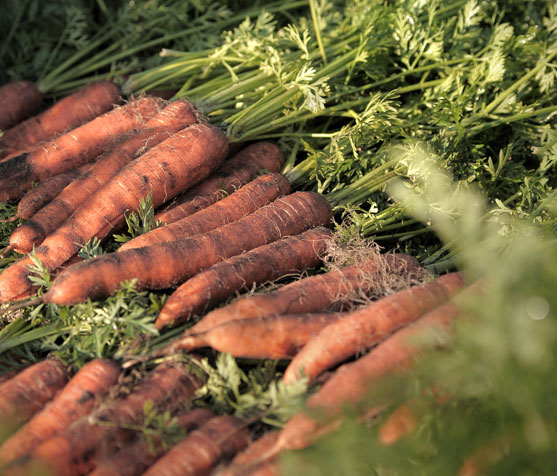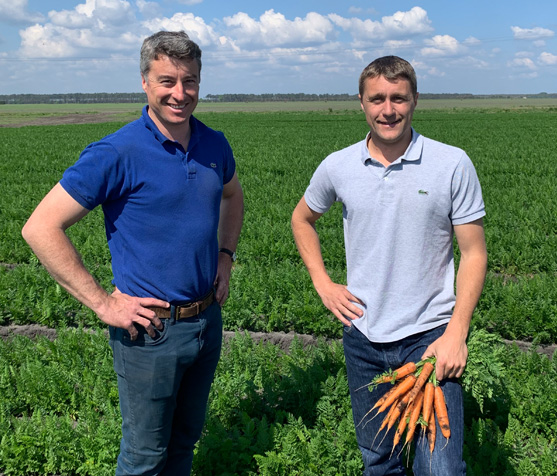 LA MADRAGUE, a limited liability wholesale trading company, was created in 2002 and is a subsidiary of a family-owned group whose first farm, the SCEA CANTEGRIT, was founded in 1968 by Nicole and Jean Ferry in Saugnac-et-Muret in the Landes area of south-western France. They produced wheat, maize and potatoes up until the 1890s.
In 1985, the SCEA CANTEGRIT diversified into carrot production. Since then, thanks to the modernisation of our production tools and the installation of an optical sorting machine – a revolutionary design at the time – we have been able to develop a product with more than a hundred references since the acquisition of the SCEA MADROUQUES in 1996.
Today the group is still managed by the Charpentier and Proffit families. The involvement of all the family members and members of staff has enabled us to improve our growing and production techniques even further, whilst still being attentive to the needs of our customers. In parallel to our « traditional » carrot production, we are producing new crops today such as parsnips, sweet potatoes and salsifies.