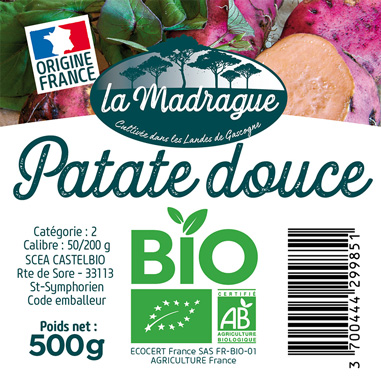 Since 2013 we have been carrying out organic crop trials to reduce the impact of phytosanitary products. We founded the company Castelbio, 100 % organic, which is completely dissociated from any of the other companies in our group in order to avoid cross-pollution.
On these plots of land, we grow maize, sweet potatoes and carrots. Other crops will follow to ensure that long-term, sustainable crop rotation is possible.
We regularly convert new plots of land into organic plots in order to have a sufficiently large cultivated area available for long-term, sustainable crop rotation.
We are inspired each and every day by the experience we acquire in organic farming methods and use them to improve our sustainable agricultural practices. We are using more and more biocontrol products made from mushrooms and plant extracts…