We have noticed that this has resulted in increased number of vertebrate and invertebrate insects in the arable layers (horizon 35/40 cm).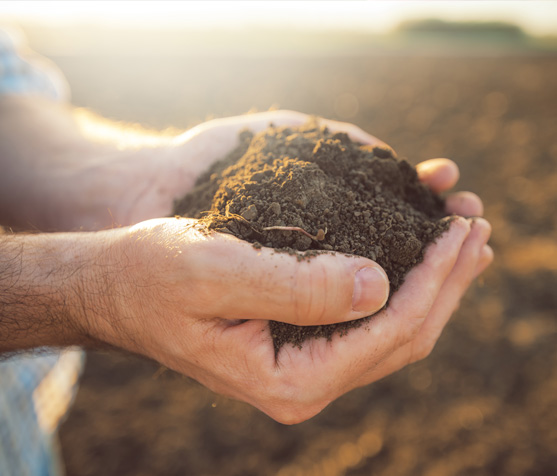 Preserving our soil and reducing our carbon footprint
To reduce our carbon footprint as much as possible, we have a packing station on both our production sites. We wash and pack our vegetables as soon as they are harvested and as close to the land on which they were grown as possible, thereby preserving their freshness.
In our workshops, we develop machines that help preserve soil and reduce soil compaction.
Our extensive experience over the years now enables us to reduce our carbon impact, which we store up over the year. In fact, after each harvest, we plant a new crop or a green fertilizer in order to encourage air and water circulation in the soil.